It is widely believed that individual investor assets tend to be stickier than institutional assets. Analysis of latest AMFI data for month ending September 2018 reinforces this belief.
Amongst individual equity assets, 54% remain invested for more than a year.
Surprisingly, investors in debt funds have also started to stay longer. AMFI data shows that 33% of individual investors debt assets also stay invested for over 2 years. One reason for this could be long-term capital gains. Investors can get indexation benefits only if they stay put for over 3 years.
Highlighting the stickiness further, we observe that only 4% of the individual equity investment and 8% of the individual debt investment are held for less than a month's period.
Individual investors include both HNI and retail investors.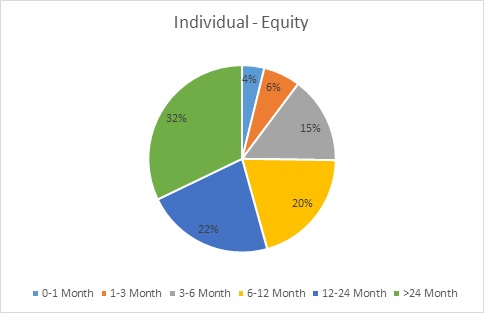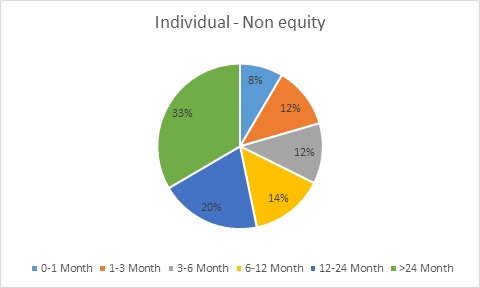 In sharp contrast only 35% of equity and 33% of assets of institutional investors are held for a period greater than a year. On a positive note, only 4% of institutional assets in equity funds are held for a period lower than a month. Majority of the institutional debt assets (27%) are invested for a period lower than a month. This is in line with corporate trend of investing for short term in liquid funds.
Institutional investors include both domestic and foreign institutional investors.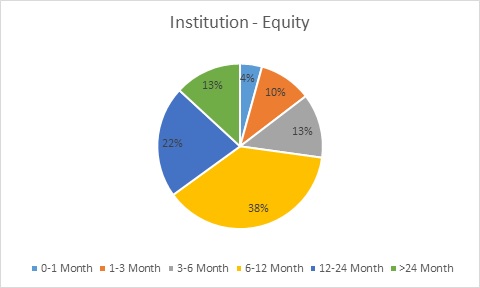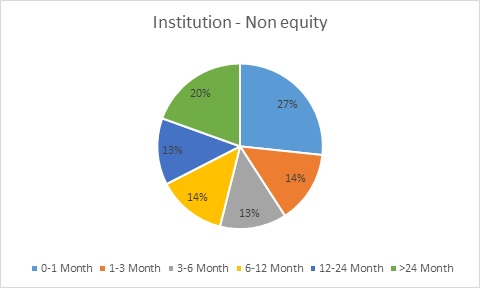 Overall, equity assets have a longer holding period compared to debt assets. 28.4% of the equity assets stay invested for more than 24 months compared to 24.5% of debt assets.
The AMFI data also analysed the growth in folios. Since December 2014, there has been an increase in investor accounts from 4.03 crore to 7.79 crore in September 2018. Bifurcating asset-class wise, we observe that there has been a sharp increase in equity folios in FY 17-18. On the other hand, the pace of growth of debt folios has declined in the corresponding period largely due to growing appetite for equity investments.