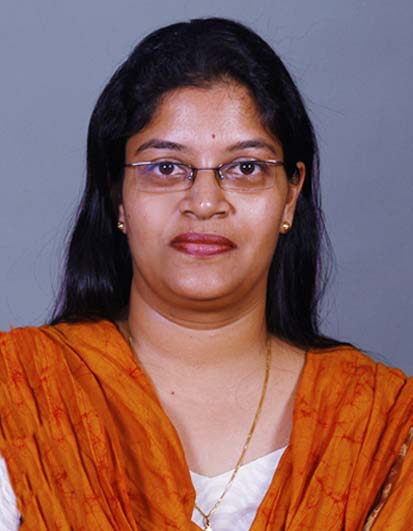 Shiney Sebastian of Affluenz is bringing about a small revolution by helping women in Kerala achieve financial freedom.
After finishing her Masters in Marketing Management from Jamnalal Bajaj Institute of Management, Shiney took up a job at an executive search firm in 1991. That was the time when India's economy was opening up to foreign investors. Her work involved screening candidates for the Banking, Financial Services and Insurance (BFSI) sector. Given the plethora of professional opportunities emerging out of the BFSI space, Shiney realised that the finance sector was poised for big growth. This led her to make the shift from marketing to finance. Her first stint in finance was with Parag Parikh where she was involved in launching its discretionary PMS – Cognito.
Though Shiney had been a Mumbai girl all her life, she had to move often after she got married to a naval officer. Finally in 2000, Shiney shifted to Kerala with her husband. She took up a job as branch manager with Kotak Securities in Cochin and later with Franklin Templeton Mutual Fund and HSBC Bank
In her career spanning banking, mutual funds and brokerage house, Shiney found that there was an acute shortage of people who could guide investors to make the right investment decisions. That is when she decided to bridge this gap and floated her advisory firm called Affluenz Financial Services.
Business Model
Besides HNIs, her firm largely caters to corporate clients like trusts and hospitals. Her firm has nearly Rs 150 crore of assets under advisory.
She plans to register with SEBI as investment advisor for which she has floated a family office which is overseen by her husband Maxie Jose. Maxie has recently completed his CFP and is planning to pursue CFA.
Empowering women
Though her firm largely handles corporate clients, her real passion is helping women clients achieve financial freedom. Leading a four-member women team, she is helping women take financial decisions in the families. "The CFO of a house should be the wife," she declares.
"Men are more inclined towards chasing quick returns while women have more patience in sticking to their family's goals. Women are better placed to take care of the family's finance's since they interact with kids and family members more than the husband. Men like to take short cuts to achieve their goal which is not the case with women. Women are ready to sacrifice their wants to achieve family's goals," feels Shiney.
Shiney is not only helping women come into the forefront of making financial decisions, she is actually bringing about a small revolution in women's life in Kerala. "In Kerala the working class population of women is less. Very often the dowry goes to the husband's bank account. We help transfer this wealth in an appropriate manner," says Shiney. Shiney has tied up with lawyers and chartered accounts to help her in dealing with such cases.
Not only are women good at handling finances, Shiney feels that women make better clients too and are better at giving referrals since they like to share with their friends if they have a good experience. "Women share with their friends and acquaintances if they feel insecure while men may not necessarily do so. Women talk about their life and family with their friends while men talk about politics and business," says Shiney.
Recently, she found that her domestic help was giving away all her income to her husband. To help the domestic help plan for her daughter, Shiney helped her get Rs 1 lakh life insurance policy. "She goes to six offices. We told her not to give away all her earnings to her husband. We are transferring the salary directly in her account so that she doesn't end up spending it or giving it to her husband. We helped her open a bank account and now she has started a recurring deposit with the bank. She's also investing through a SIP in a bond fund now," reveals Shiney.
Her big ambition now is to turn her company into a private bank.